Do you want to make money by selling feet pics on FeetFinder but don't know how? 
Well, we have written an ultimate guide explaining multiple ways that can be used to maximize your earning on FeetFinder. 
The best thing about this feet pics website is you can make a lot of money without spending a single buck but for that, you must have a huge fan following on social media, a website or a YouTube channel. 
We will explain those methods in this post later. Notably, if you wish to make money by selling feet pics on FeetFinder, you are required to buy its subscriptions — Basic or Premium. 
Also Read > FeetFinder Account Upgrade Guide
If you want to browse or buy feet pics on FF, you don't need to buy its subscription. 
Without any further ado, let's get started: 
What Is FeetFinder? 
FeetFinder is a safe and secure website to sell feet pics online. When you search for websites or apps to sell feet pics on the internet, you will find a huge list but none of them is better than FeetFinder. 
The best thing about this platform is you can sell pictures of your feet without thinking twice. Yes, this is a safe and secure platform to make money by selling pictures of your body parts. 
There might be some feet apps to sell feet pics but they don't have potential buyers like FeetFinder. 
This platform might charge you to sell feet pics but it is worth it because they promote your content to buyers, making it easier for you to generate a lot of sales. 
If you have beautiful feet and wish to use them to make money then you can earn up to $100 daily on FeetFinder. 
What are you waiting for… Click on this link and create an account on FeetFinder. 
While signing up, make sure to use our referral code. 
How to Make Money on FeetFinder
Unlike other jobs or side hustles, selling feet pics on FeetFinder is pretty easy. All you need to do is sign up on FeetFinder, choose a better username, write a catchy bio, upload pictures and videos of your feet and earn money. 
When someone buys your feet content, you will get the 80% of the sale because FeetFinder takes 20% commission. 
Apart from selling feet pics, you can earn a lot of money by using its referral code system or affiliate program.
If you are a seller or buyer on FeetFinder, you can share your referral code or link on social media platforms asking people to create an account on FF and buy your content. 
If they sign up on FeetFinder using your referral link or code, you will get a commission on their spent money. The more you refer to FeetFinder the more money you will earn.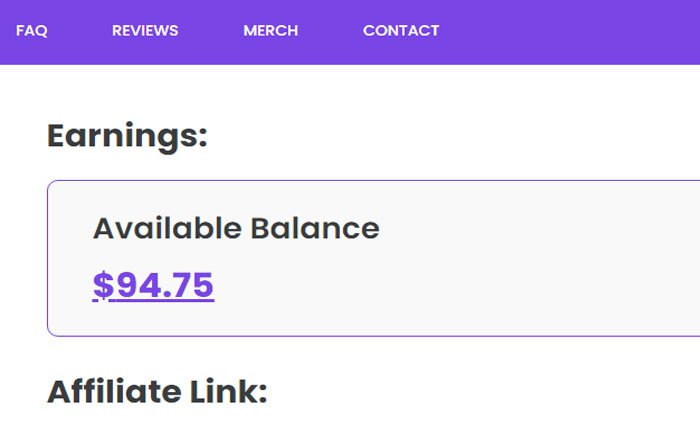 If you have a website, YouTube channel or a huge social media account, you can use its affiliate program. 
To learn more about the FeetFinder affiliate program, click on the above link. 
Tips To Make More Money on FeetFinder 
Here are some tips and tricks to make more money on FeetFinder: 
Add Keyword-rich Title & Description: 
While uploading pictures and videos on FeetFinder, make sure to add keywords that buyers often search for. Doing this will help reach your content to potential buyers. 
Use High-Quality Pictures
While clicking or uploading photos, make sure they are in High Resolution. The buyers must get to see what they are buying. 
Set A Reasonable Price
If you have just started selling pictures of your feet on FF, make sure to set a reasonable price to attract buyers. 
Once you have started getting sales, increase the price of your photos gradually. 
Be Responsive
If you want to make money on FF, make sure to spend time on it. When a buyer contacts you, respond to him or her as quickly as possible. If you take a long to respond, they might find another seller to buy feet content. 
Create a Free Gallery 
It is one of the best and most proven tips to earn money on FeetFinder. Make sure to add a couple of photos in Gallery and set its price free. While uploading free photos, make sure the photo has your face or feet clearly visible. 
That's all you need to know about how to make money on FeetFinder.